"We cannot control the winds, but we can adjust our sails"
As May rolls into June, I think we all can agree this is not the start to summer that we envisioned. Though the tide is beginning to turn towards the world re-opening, the bright spots seem to be colored with a touch of grey—in many states, clubs are beginning to open back up to members, but strict restrictions are preventing the club experience to be anything but business as usual.
Yet, many clubs have found ways to continue to deliver excellent service and experiences to their members and staff and serve as a beacon of hope and community in the face of much bad news and isolation.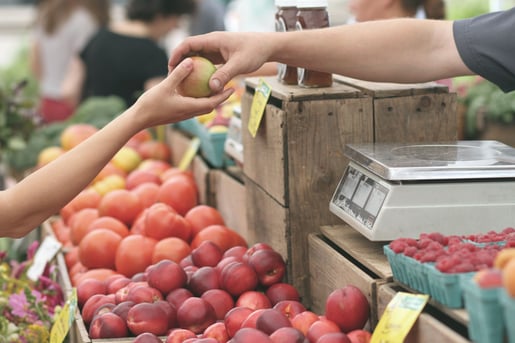 Clubs Taking Care of their Members
At the heart of every club are its members. Without members, there is no club and despite doors being shut, many clubs are finding ways to connect and serve members like never before. By finding ways to continuously serve members, clubs can maintain loyalty, grow emotional goodwill and preserve the connections that members seek from their club experience.
The Country Club of Fairfax found a fun way to make light of the toilet paper shortage crisis by offering members free toilet paper and encouraging a $20 donation toward an employee relief fund.
Many clubs, including Mizner Country club have created an "essentials market" within the club's acclaimed restaurants for members to shop for basic necessities.
Addison Reserve Country Club offered all hourly employees a $2/hour raise and is offering delivery services to members. In addition to delivering 800 takeout meals to members around the property, staff is pitching in to deliver essentials to members-- from produce from the club's market, to pharmacy prescription pickups, Addison Reserve staff is working to ensure members are able to access whatever they may need without leaving their homes.

Clubs Taking Care of Their Own
We recently brought up the topic of the challenges faced by culinary professionals and hourly staff in the face of the COVID-19 crisis. In the weeks following the global shutdown, many managers were left with the dilemma of how to retain staff who were now unable to work. Several clubs found creative ways to take care of each other.
At Country Club of North Carolina, they are encouraging members to order take out at least twice a week with a 20% markup designated for staff. This has allowed the club to retain all its employees.
Salaried employees at Mistwood Golf Club are donating a portion of their earnings and 50% of all gift card sales to a fund, which was created to support hourly staff. Additionally, the club is using vendor connections to buy extra essentials so employees can purchase them at cost.
Osprey Cove in St. Mary's, GA put on the "Support Our Osprey Cove Club Employees' Fundraiser" from March 28th to April 3rd. More than 250 resident families and groups raised $34,200 for 37 Osprey Cove employees. Each of the 37 employees received the equivalent to one month of their average pay.
Two members from Wilshire Country Club in Los Angeles set up a GoFundMe page to support their caddies. The fund raised over $70,000 which will support the clubs' caddies lost income for at least 4 to 6 weeks.

Supporting the Golf Industry's Backbone
Despite the game of golf being one that is ideal to maintain social distancing, it is still imperfect and cannot be played without the help of caddies and golf pros, many of whom have seen their careers put on hold.
Luckily, The PGA of America with assistance from other golf organizations has established the 'Golf Emergency Relief Fund.'
These organizations are pledging $5 million to start and will match up to $2.5 million received from third parties. In a news release, the PGA of America said, (the fund) "has been established to provide short-term financial assistance to workers in the golf industry who are the backbone of our sport and face significant financial hardship, including those suffering as a result of COVID-19."
Those available to apply:
PGA of America professionals, LPGA professionals, GCSAA members, caddies employed by Caddienow, Caddiemasters, 4C Caddies, Premier Caddies, ClubUp, CaddieU, Circuit Caddie and Caddy King, and members of the AGM.
Employees of USGA-authorized Allied Golf Associations and members of the NGCOA are also eligible to apply.
Professional golfers from the developmental tours operated by the PGA Tour and LPGA are eligible to apply.
While there is no playbook for how to weather the storm of COVID-19, a positive outlook and leaning into your members', staff and industry needs is one way to ensure you set your sails so that the storm shapes your path rather than destroys it.