In a competitive marketplace, private clubs that do not have a unique value proposition find themselves trying to compete on price, resulting in cost cutting measures. This practice affects product and service quality and the club's brand perception, unless the club's business model is designed to be price differentiated. Yes, value is important, but it doesn't make up for the experiences at a club.
It is the combination of goods, services, products, amenities, and the experiences that create a unique offering that cannot be easily duplicated. In short, the people, systems and procedures create the competitive edge. Creating memorable experiences in a private club requires commitment to a strong service culture of 'members first' and a management culture of accountability with a solid understanding of the nuances of private club service.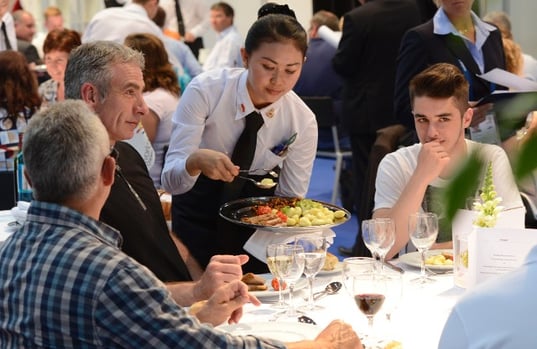 Few can deliver outstanding experiences consistently. Since food and beverage is the social hub of the club, members often comment on experiences in this department. Leadership sometimes wrongly focuses on singular items such as food quality, menu items, and lack of training, staff turnover, pricing, or lack of participation. The truth is, these all feed into the bigger issue – members want to feel good when they come to the club and it is a combination of systems, procedure, training and quality management properly that deliver this feeling. The 'feel good' feeling is the single biggest desire expressed from members in our focus groups and on membership surveys. Perhaps you have heard this feedback at your club:
"I want to have a reason to eat at the club. I want 'chef quality' food, not standard fare, at a fair price. I want to feel comfortable; that doesn't mean the newest furniture or trendiest décor. I want to go where people know my name, I'm treated nicely, and I feel welcome. I want to go where I don't have to make a reservation or change my clothes before I can be seated. I want the club staff to understand my needs, and treat me like I matter. I want to be proud to bring my guests."
Since private clubs serve a finite customer base, it is imperative to create experiences members will want to replicate over and over again to keep participation levels high, which leads to membership retention. If you want to improve your food and beverage operation in any way, achieving these consistent experiences that members look forward to is critical.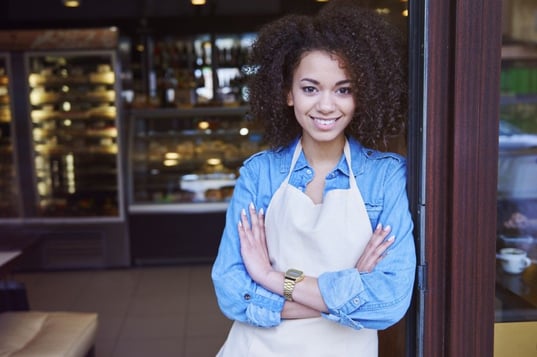 Here are a few items that are crucial for a club food and beverage operation:
Experienced management. Saving salary money using an inexperienced person ends in lost trust by the members, lost revenue and increased costs. An experienced manager knows how to manage food and labor cost, which are the most controllable costs in food and beverage. This cannot be managed from the boardroom level; it requires daily attention. An experienced manager can coach an inexperienced event manager, dining room supervisor or chef.
A point of sale (POS) system set up for speed of service and accurate statistics collection. POS systems provide valuable data for decision-making and historical information.
Menu item recipes with costs, kitchen portion control and menu training for the servers.
On-going wine and beverage training.
An effective member profile system that is used daily.
Training checklists and resources with time dedicated to training every day.
Adequate tools and resources to work efficiently: china/glass/silver, equipment, linens, menus, etc.
A creative and well-trained chef either by experience or formal education.
A strong 'presence' on the floor at all times. An engaging, dynamic personality who can make members feel welcome, comfortable, understood, and important will make a tremendous difference to the operation. The manager should be capable of teaching the staff how to do the same.
If you have these items ingrained in your operation, delivery of outstanding experiences will follow, assuming you have a clear mission/vision, values and goals.