In the book, My Antonia, a story is told about a Russian wedding party in sleighs who are attacked by a huge pack of wolves. The wedding party throws the bride to the wolves in order to save themselves. There are many similar urban legends about this concept and the phrase "thrown to the wolves" has taken on a few meanings: 'allowing somebody else to be criticized or attacked, often in order to protect one", "to abandon someone to harm" or the literal meaning "sacrifice someone, especially so as to save oneself". When you think of someone being 'thrown to the wolves', what we are really doing is sacrificing someone for the benefit of ourselves or the team. But no one really wants to do that or ever intends to, do they?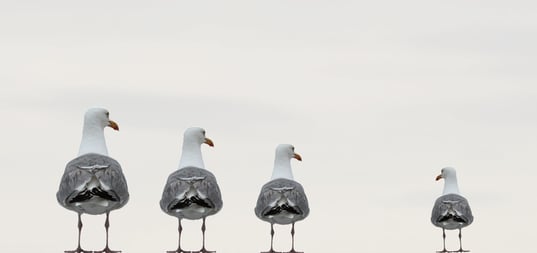 Let's have some real talk about staffing and the pain you feel when you try to explain that you are short-staffed and how it's hurting the operation. Let's talk about your onboarding process and the sacrifices you make for one reason or another. Are you setting up new hires for success or are you literally throwing them to the wolves and then wondering why they didn't stay through their probation period only to start the hiring/training cycle again and again?
Equip Your Employees to Be Successful
The best onboarding equips employees to be successful by giving them the knowledge they need for their roles. Good onboarding is the best opportunity to begin the retention process by validating the employee's decision to choose the company and starts the culture indoctrination. This is a time when an employer can make a positive impact on a new hire and can immediately engage him/her; getting the employee excited for their new role. Incidentally, if done well, this is also a time when a new employee may make some immediate employee referrals. It's crucial that new employees immediately feel valued and know they are a part of an organization where they will have opportunities to grow, develop and contribute.Many times, the strongest onboarding experiences also include orientations that acquaint new employees with not only their individual responsibilities but also their organization's culture—mission, values and expectations.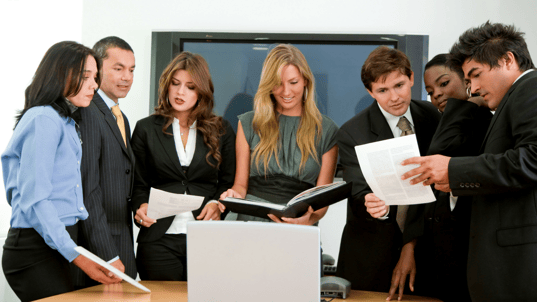 Offer Consistent and Frequent Training and Teambuilding Opportunities
Did you know that 59% of employees claim that they had no workplace training and that most of their skills were self taught? In addition, 74% of workers are willing to learn new skills or retrain in order to remain employable. At RCS, we are big fans of both training and team building opportunities. In fact, much of our in-person training incorporates both training and team building into the program. Team building affords employees; especially new employees, to have an instant connection to the people they work with, and training ensures that they are given the tools they need to be successful.
Training can also serve as a teambuilding exercise, and we find that many employees enjoy training alongside their managers and peers. The key to training and employee retention is that training becomes something that is consistent and easy to work into an organization's

regular routine.

An organization that invests in training is one that is invested in keeping the employees they currently have, which will naturally make the company an employer of choice because the happy employees become salespeople for new hires.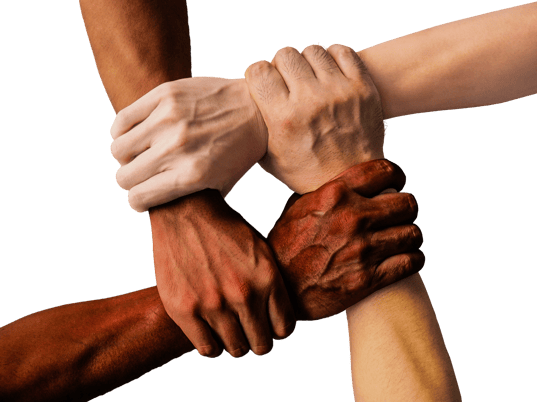 Harvard Business Review recent published a report on why new employees need an

onboarding buddy

, and the value of onboarding buddies to provide context, increase productivity, and increase employee satisfaction is immeasurable. An onboarding buddy program:
is an effective way to ensure that the onboarding efforts of a busy manager are supported by the employee's peers,

decreases the likelihood that a new employee will fall through the cracks.

provides new employees with an immediate network of peers that they know are in his or her corner and invested in their success.
Successful onboarding is not overly complicated, but it takes 100% commitment. It is something that requires planning and support from leadership to ensure new employees have a positive and productive first few months on the job. Onboarding efforts can't lag due to business levels or a special event – it must remain a top priority. If you believe training and onboarding are expensive, just think of the cost of ignorance. Employees will be loyal to a company that invests heavily in training programs and development opportunities. Here are just a few other cost and investment items to consider in case you still aren't convinced that onboarding is for you:
It's less costly to train and retain current employees than it is to hire new ones. Imagine you pay someone $40,000 and the position turns over. That turnover cost is 30% of the salary – at minimum – or $12,000.

Companies that invest $1,500 on training per employee can see an average of 24% more profit than those who spend less. Why? Trained employee work smarter. Trained employees are happier. Trained employees are more productive and higher contributors.
Now, rather than throwing yet another employee to the wolves and risking the turnover and customer/member dissatisfaction, which is priceless, why not stop what you are doing and create a solid onboarding program? Do you need an extra set of experienced hands to help you get started? RCS has been recognized as staff training company of the year two years in a row and we have a

Gary Player Educator of the Year

in our ranks.
Who is more passionate about training and better equipped to set you up for success than RCS?

Let's get your staff started

on the RCS Training Experience—from hiring, to onboarding, to frequent, consistent training.